Kitchener Metal Roofing Company
Welcome to Green Metal Roofing And Manufacturing Inc., Southern Ontario's premier metal roofing installation company! Our Kitchener metal roofing company offers affordable metal roofing installation services for homes and commercial buildings all over Kitchener, Waterloo, Guelph, New Hamburg, Cambridge, Fergus, and nearby communities. Tested to meet the unique challenges of the Southern Ontario climate, our metal roofing provides dependable protection for residential and commercial buildings all year-round. Conventional roofing materials like fiberglass, asphalt, and wood deteriorate quickly, damage easily and require frequent maintenance and replacement, which is why our Kitchener metal roofing company insists on long-lasting quality metal roofing products. Metal roofing has been growing steadily in popularity in recent years as people have been learning more and more about their many benefits. Our Kitchener metal roofing products offer many advantages, including:
Durable & long-lasting
Backed by a complete warranty
Affordable & low-maintenance
Attractive & lightweight
Available in a range of elegant designs & colours
Easy to clean & stain resistant
Waterproof & resistant to rust/corrosion
Well-insulated for warm & cold weather
Fire & lightning safe
Environmentally-friendly & sustainable
Our metal roofing installation services represent a long-term investment in the future of your commercial or residential building and eliminates the expensive and annoying hassle of repair and replacement you are sure to experience with traditional roofing materials!. After nearly 40 years serving Ontario, our locally owned and operated Kitchener metal roofing company takes pride in providing durable commercial, and residential metal roofing systems throughout Kitchener, Waterloo, Guelph, New Hamburg, Cambridge, Fergus, and nearby communities. Our Kitchener metal roofing team are known for quality workmanship and consistent customer service. We provide a product and service warranty with full coverage on all of our steel and metal roofing systems! To learn more about metal roofing, arrange a free in-home or on-site estimate with our experienced Kitchener team. Contact Green Metal Roofing And Manufacturing Inc. today!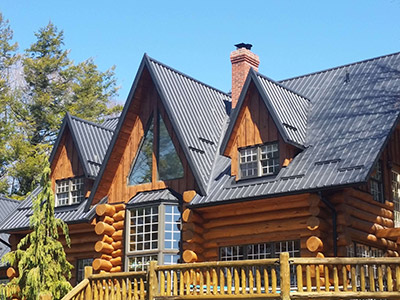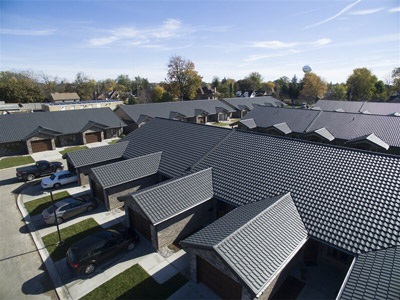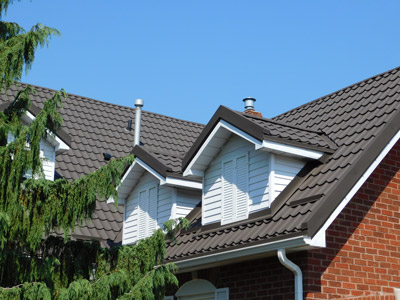 View Gallery
---
"Very professional. Roof looks amazing. Neighbours are asking and interested. Crew were polite, worked hard and long hours to get the job done."
Diez - Toronto, Ontario
---
Facts about Kitchener, Ontario:
Kitchener's economic heritage is rooted in manufacturing.
Kitchener is home to the world's second largest Oktoberfest celebration, the largest Bavarian festival outside of Munich, Germany.
Other cities that are close to Kitchener include New Hamburg, Halton Hills, and Stratford.
Cities surrounding Kitchener, Ontario: