Cambridge Metal Roofing Company
Greetings from Green Metal Roofing And Manufacturing Inc., Southern Ontario's premier metal roofing installation company! Our Kitchener metal roofing company offers affordable metal roofing installation services for homes and commercial buildings all over Cambridge, Kitchener, Waterloo, Guelph, New Hamburg, Fergus, and nearby communities. Residential and commercial buildings in Southern Ontario need roofing systems tough enough to handle our unique climate. The experienced professionals from our Cambridge metal roofing company have found that fiberglass, asphalt, wood and other conventional roofing materials deteriorate quickly, damage easily and require constant maintenance and replacement. Our metal roofing products will outlast all of these products. More and more people have been learning about the many benefits of metal roofing in recent years, fueling its growing popularity. Our Cambridge metal roofing products offer countless advantages over other conventional roofing materials, including:
Well-insulated for warm & cold weather
Fire & lightning safe
Environmentally-friendly & sustainable
Durable & long-lasting
Backed by a complete warranty
Affordable & low-maintenance
Attractive & lightweight
Easy to clean & stain resistant
Waterproof & resistant to rust/corrosion
Available in a range of elegant designs & colours
Metal roofing represents a long-term investment in the future of your commercial or residential building that will eliminate the costly hassle that comes with traditional roofing materials! Ontario-owned and operated, our Kitchener metal roofing company is proud of nearly 40 years of experience installing durable commercial, and residential metal roofing systems all over Cambridge, Kitchener, Waterloo, Guelph, New Hamburg, Fergus, and nearby communities. Our Cambridge metal roofing team insist upon superior roofing products and materials to guarantee long-lasting protection for years to come. We guarantee every metal roofing system that we install with a complete warranty. Find out if a new quality metal roof is right for your home or business today. Request a free evaluation and estimate from our experienced Cambridge metal roofing company team. Contact the metal roofing experts from Green Metal Roofing And Manufacturing Inc. today!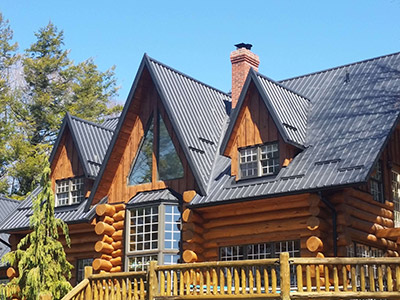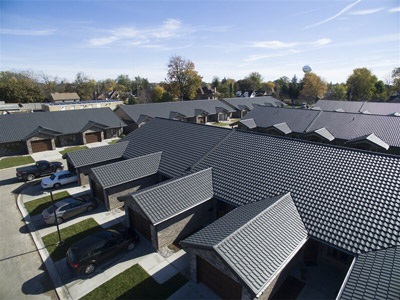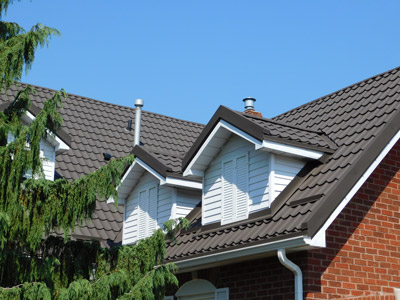 View Gallery
---
"Thank you Green Metal Roofing and Manufacturing Inc. for our amazing new steel roof!! They changed the eaves troughs, downspouts and siding to white too. Sebastian was a very knowledgeable sales rep and they had a friendly roofing crew. Definitely recommend them to anyone thinking of a new roof. We got 5 steel roof quotes and this one was the best! The owner, Stan, even did the final inspection to make sure that we were completely satisfied with the work after the job was done. The whole job was completed in about four to five days. They even let us keep the extra pieces of metal sheets so we can do a shed in the future."
Lisa - Hamilton, Ontario
---
Cambridge, Ontario facts and figures:
The cities of Kitchener, Waterloo, and Cambridge are collectively known as the tri-cities.
Its scenic downtown and handsome river have made Cambridge a popular destination for filmmakers.
Cambridge is in driving distance of cities like Waterloo, Orangeville, and Branchton.
Cities close to Cambridge, Ontario: