Fergus Metal Roofing Company
Welcome to Green Metal Roofing And Manufacturing Inc., the premier metal roofing installation company in Southern Ontario! Our Kitchener metal roofing company is a leading local provider of affordable metal roofing installation services for homes and commercial buildings throughout Fergus, Kitchener, Waterloo, Guelph, New Hamburg, Cambridge, and neighbouring communities. Residential and commercial buildings in Southern Ontario need roofing systems tough enough to handle our unique climate. Our Fergus metal roofing company have learned from experience that metal roofing products simply last longer than fiberglass, asphalt, wood and other conventional roofing materials, which deteriorate quickly, damage easily and require constant maintenance and replacement. More and more people have been learning about the many benefits of metal roofing in recent years, fueling its growing popularity. Our Fergus metal roofing products offer countless advantages over other conventional roofing materials, including:
Durable & long-lasting
Backed by a complete warranty
Affordable & low-maintenance
Attractive & lightweight
Available in a range of elegant designs & colours
Easy to clean & stain resistant
Waterproof & resistant to rust/corrosion
Well-insulated for warm & cold weather
Fire & lightning safe
Environmentally-friendly & sustainable
Metal roofing represents a long-term investment in the future of your commercial or residential building that will eliminate the costly hassle that comes with traditional roofing materials! Our Ontario-owned and operated Kitchener metal roofing company is proud to have been providing commercial, and residential metal roofing solution in Fergus, Kitchener, Waterloo, Guelph, New Hamburg, Cambridge, and nearby communities for nearly 40 years. Our Fergus metal roofing team insist upon superior roofing products and materials to guarantee long-lasting protection for years to come. We guarantee every metal roofing system that we install with a complete warranty. To learn more about metal roofing, arrange a free in-home or on-site estimate with our experienced team. Contact the Fergus metal roofing company experts from Green Metal Roofing And Manufacturing Inc. today!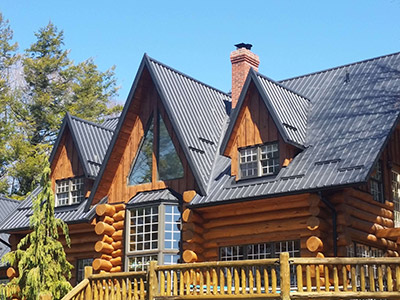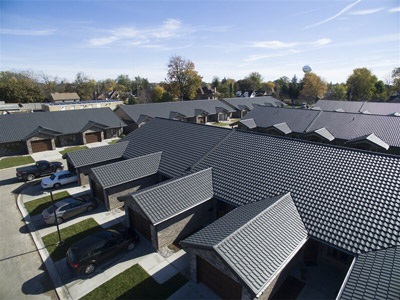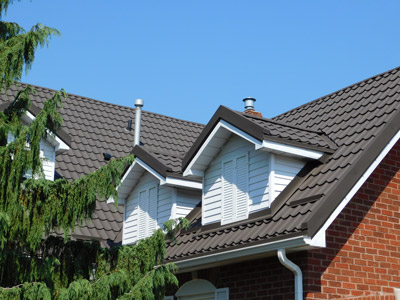 View Gallery
---
"The roofing job they completed was very professionally done...... IT LOOKS AWESOME. A traffic stopper... for real!!! The quality of workmanship, the excellent quality of material, and the great customer service was exceptional. The crew that came were very customer service considerate. They knew what they were doing...they knew their product and were timely. As a customer I know that this product that I have purchased will give me peace of mind. Knowing that this was the best investment I made for the future, saving me energy bills, adding to the value of my home, and beautiful to look at, what a bonus!! THANK YOU VERY MUCH...a very happy and satisfied customer. A wise decision in every way."
Helen - Essex, Ontario
---
Fergus, Ontario facts:
Fergus hosts the popular annual Scottish Festival and Highland Games.
Fergus is the largest community in the Centre Wellington region.
Fergus is within close proximity to the cities of Guelph, Cumnock and Ennotville.
Cities near Fergus, Ontario: